remove personal expense question
We issue corporate credit cards to staff, they don't use personal cards for business expenses.
All expenses on the cards linked to Concur are company expenses. So there's no such thing as a personal expense that doesn't need to be reimbursed.
The question "Personal Expense (do not reimburse)" on every expense screen is very confusing for our staff. In some instances it has created the impression that it's okay to put a personal expense on the card, which it's not.
is there a way to remove this question from user screens ?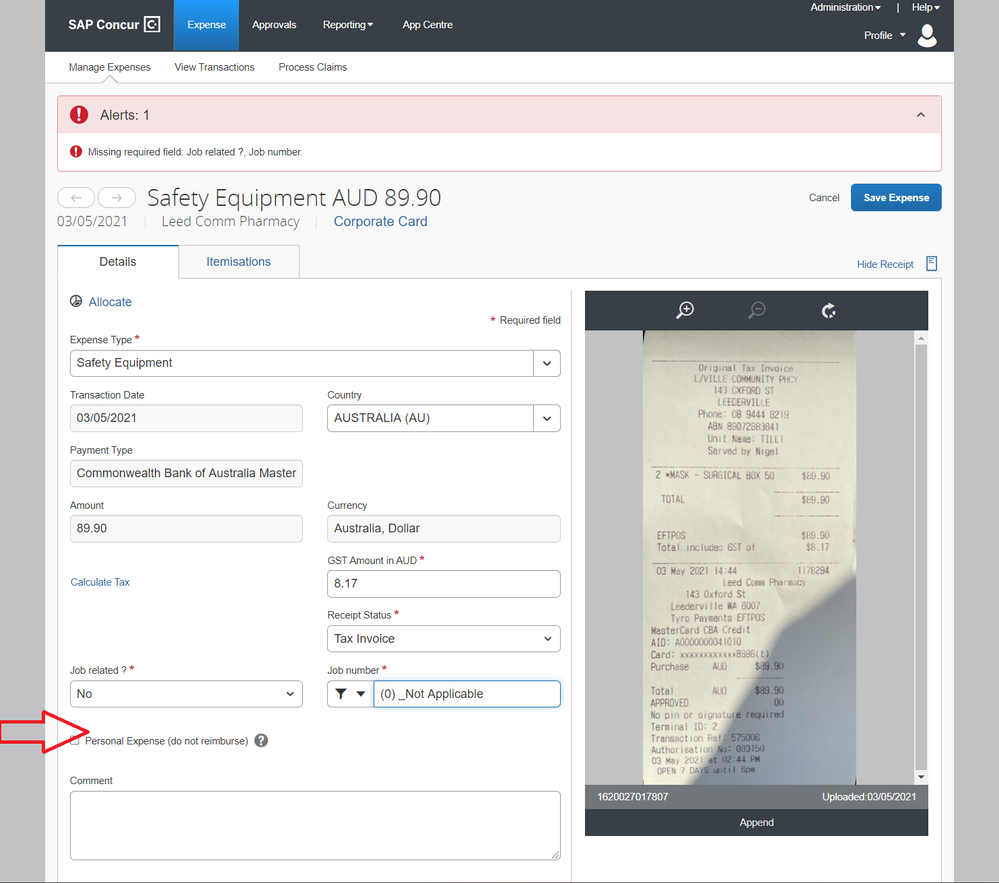 1 Solution
Solution


KevinD
Community Manager
@MichaelT This checkbox can be removed. I totally understand how this can cause some issues with employees thinking that they can charge personal items to the corporate card.
Most likely you will need to submit a Support ticket to SAP Concur Support to have this checkbox removed, unless you have someone at your company that has taken the proper training class to get permission to changes fields.
I agree with @Munari_alEXPert that if you do remove this checkbox, you have to be prepared for employees to make a personal charge on the corporate card. Usually they do this by mistake. Having an expense type named Personal Expense is a good way to account for those times there is a personal charge on the corporate card.
Let us know here if you have any other questions regarding this.

Thank you,
Kevin Dorsey
SAP Concur Community Manager
Did this response answer your question? Be sure to select "Accept as Solution" so your fellow community members can be helped by it as well.