enter vendor name field in concur what is corresponding fields name in sap
enter vendor name field in concur what is corresponding fields name in sap
our customer asking enter vendor name fields posted in concur what is corresponding fields in sap.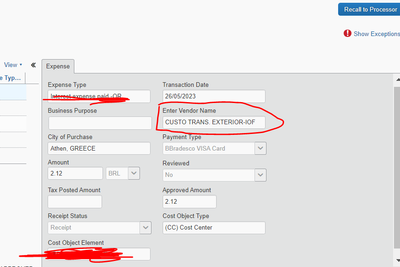 With Regards
L.venkata
@Mahi7710 I am not sure and I don't know if it is the same for all of our customers using SAP as their ERP. You might want to contact SAP Concur Support about this.

Thank you,
Kevin Dorsey
SAP Concur Community Manager
Did this response answer your question? Be sure to select "Accept as Solution" so your fellow community members can be helped by it as well.