credit cards history problem
Dear team,
When I accessed SAP concur, appear other list that I didn't use.
I just used for transport, but this history is not appear.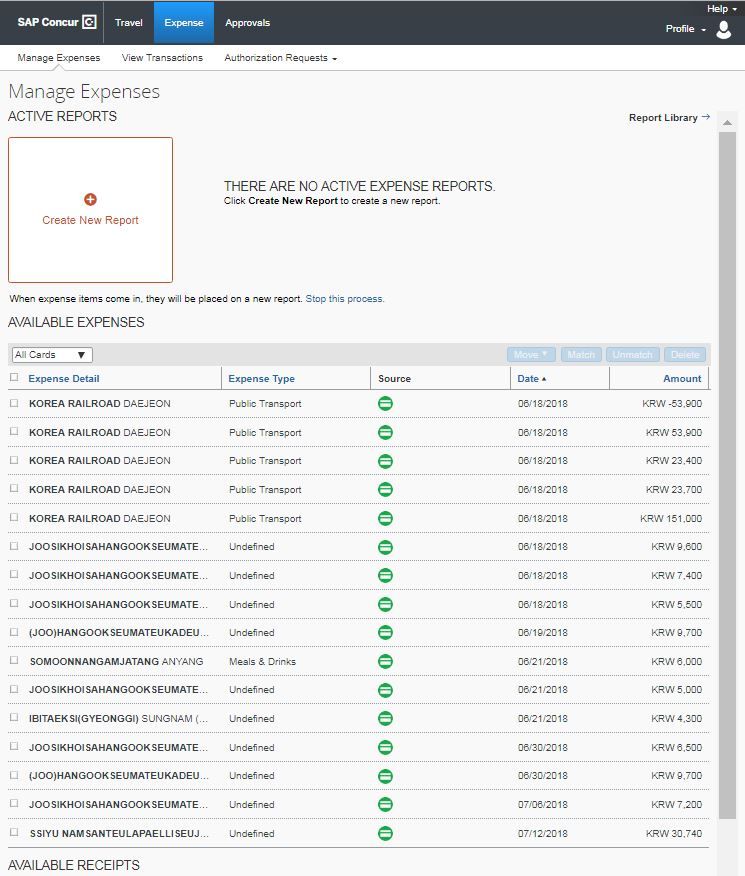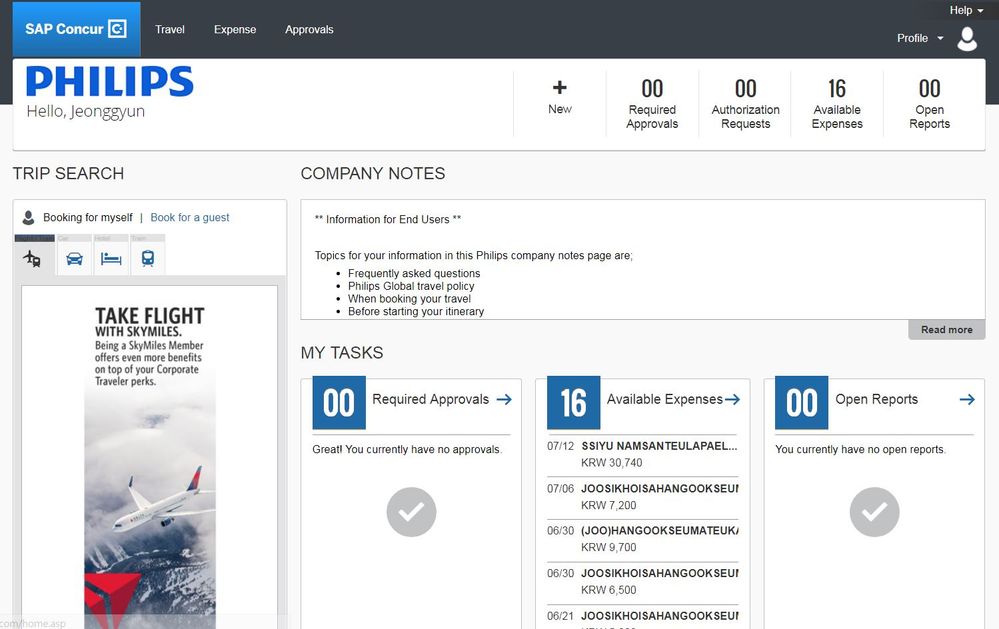 I registered my vendor ID and personal information.
the card information in used list is not mine
Please, check and take action.
Best regards.
Hi @jeonggyun,
Thanks for posting!
For this issue I suggest you reach out to your company's authorized support contact or the User Support Desk, if your company subscribes to this service. Both support channels will be able to help you create a ticket for the issue described above. Please contact your company to learn what route to pursue.

Best,
Ashley Bragg
SAP Concur - Community Manager

Did this response answer your question? Be sure to select "Accept as Solution" so your fellow community members can be helped by it as well.