What does this mean when I am trying to submit my expense report??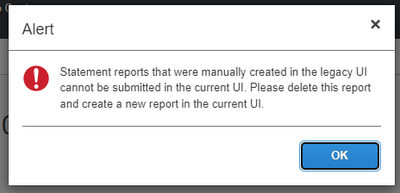 It will not allow me to SUBMIT!!!
@paullross39 we have a new user interface. From the message it sounds like your company switched over to the new user interface recently, so for a report to be submitted, you have to create it using the new UI. Unfortunately, you are going to have to delete this report and start a new one.
This is something your company is requiring, not SAP Concur.

Thank you,
Kevin Dorsey
SAP Concur Community Manager
Did this response answer your question? Be sure to select "Accept as Solution" so your fellow community members can be helped by it as well.