View Transaction has created 2 sets of statements for a single transaction period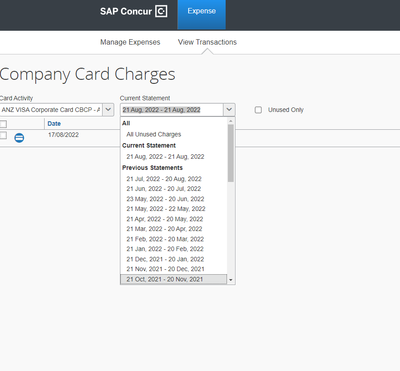 What is the reason this has happened? Can this be rectified?
@w_dsouza is this for you or someone else? I looked in your profile and didn't see any expense claims or credit card charges.
Is this affecting a claim from being submitted?

Thank you,
Kevin Dorsey
SAP Concur Community Manager
Did this response answer your question? Be sure to select "Accept as Solution" so your fellow community members can be helped by it as well.
Hi Kevin,
I am just the company administrator. It has happened with credit card holders. Some of the employees are
Steve Nathan
Mark Norris
Greg Oliver
The employees use view transactions to know what transactions to include in a claim.
The company rule is that a claim should match the bank's creditcard statement for the month. But this has created 2 transaction sets for one month leading to discrepancies is submission - as they do not match with the bank statement.