Vendor ID not not entered in Expense information
Hi,
Sneha here, refer to the subject, I am not able to claim the expense in Concurr portal, as I am getting the error mentioned in the attached image, where a vendor ID should be entered. Please let me know what needs to be done this.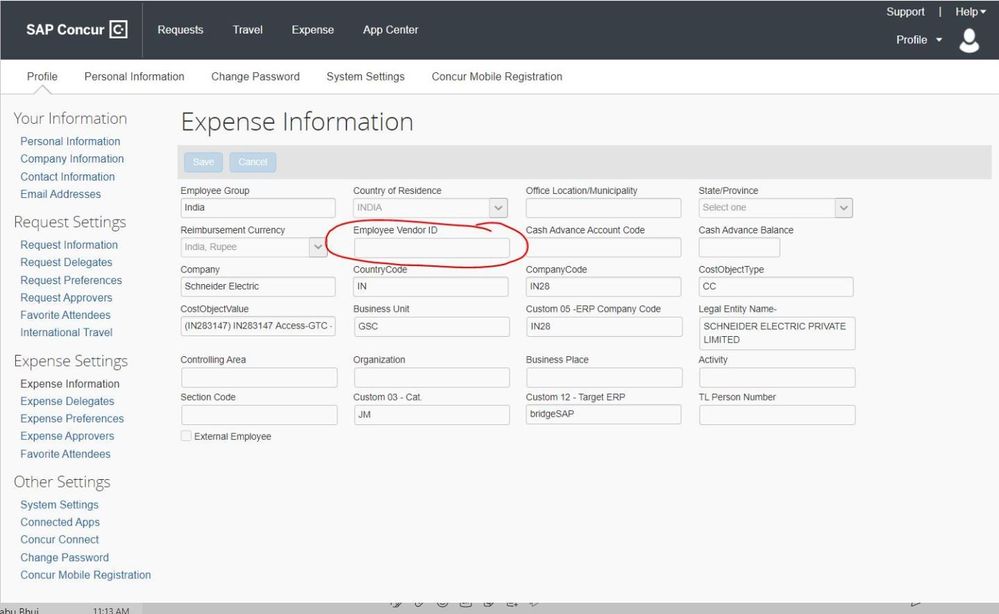 Dear Sneha,
This field is not up to you to enter it, if not fed automatically from the HR dataload to Concur, should be your Concur administrator within your company that should take care of it.
As far as you are an employee with the company and not a contractor, you will have assigned a specific employee ID number.
Please verify internally within the specific expense department.
Kind regards
Alessandro
Kind Regards

Alessandro Munari - Travel Expense Project Manager