Unknown Concur charge/expense
Hello
I have an unknown charge in my Amex card in Concur from Carlson Wagonlit that I cannot identify. Can you help with this charge? I do not recognize it and the description is not helpful.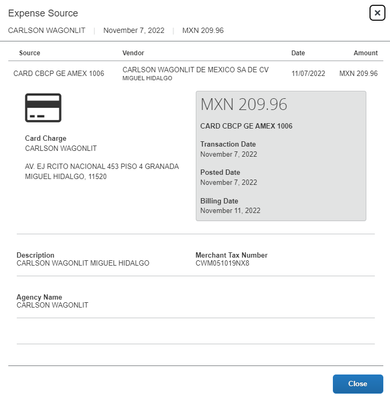 @lgme usually charges from travel agencies are booking fees or fees if you have contacted them directly. Did you recently book a trip or speak to a CWT representative?

Thank you,
Kevin Dorsey
SAP Concur Community Manager
Did this response answer your question? Be sure to select "Accept as Solution" so your fellow community members can be helped by it as well.