Unable to enter Task information
I am trying to complete an Expense item. I have all the fields completed, except Task.
The system says completing the Task field is mandatory, but it will not allow me to enter information in the field (the cursor changes to a "no entry" sign).
I have attached a screenshot.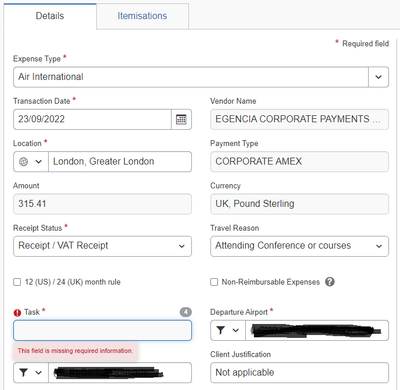 1 Solution
Solution


KevinD
Community Manager