Hi,
I am a new user. Your site does not seem user-friendly. I am trying to find my personal care milage. It took a long time to even log in. People do not have much time to watch all videos or read. Please help.
Thank you,
Nainita
@nsoni Let me ask you, when you say the site isn't user friendly and you were looking for car mileage, what screens were you searching on? Could you provide me a couple of screenshots of where you looked, please? Also, you said it took a long time to log in. When you did get logged in, what screen did you see?
I have an idea of your issue, but need you to provide the information I've requested to be sure.

Thank you,
Kevin Dorsey
SAP Concur Community Manager
Did this response answer your question? Be sure to select "Accept as Solution" so your fellow community members can be helped by it as well.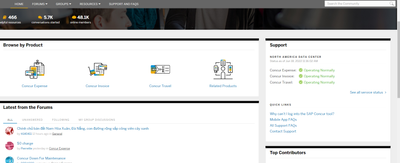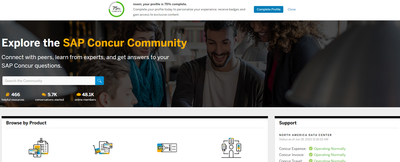 Hi Kevin,
Let me know where to find and fill out the information for my mileage. I appreciate your assistance.
Thank you,
Nainita