Hi all,
I would like to check if it is possible to setup the travel allowance with a fixed exchange rate? For example the employee is going on a business trip from 9 Nov - 13 Nov as the allowance rate is USD and it is different from the reimbursement currency, is it possible to have the system calculate the allowance based on rate of 9 Nov?
I tried to setup in below: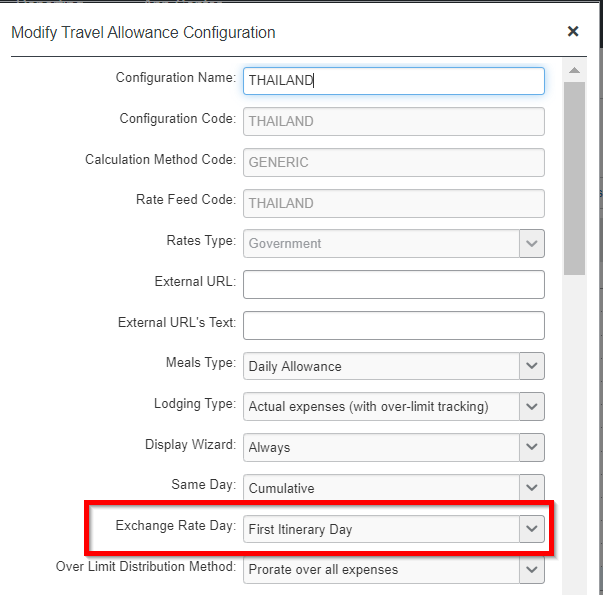 However when I checked the result, the rate is still calculated based on each day rate instead of the first itinerary day:

Thank you.
Lelyana
Lelyana -
Did you create a new report/new travel allowance itinerary after you made this change? This setting should accomplish your goal, but it would not be retroactive to reports that have already been created.