Hi all,
I would like to check if it is possible to setup the travel allowance with a fixed exchange rate? For example the employee is going on a business trip from 9 Nov - 13 Nov as the allowance rate is USD and it is different from the reimbursement currency, is it possible to have the system calculate the allowance based on rate of 9 Nov?
I tried to setup in below: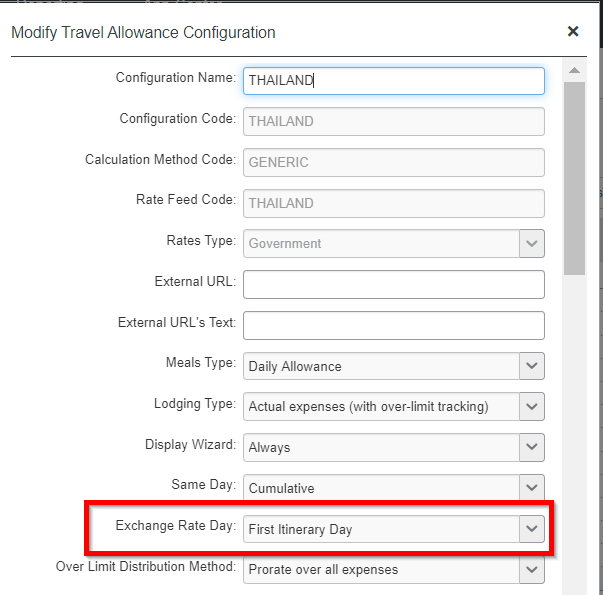 However when I checked the result, the rate is still calculated based on each day rate instead of the first itinerary day:

Thank you.
Lelyana
Lelyana -
Did you create a new report/new travel allowance itinerary after you made this change? This setting should accomplish your goal, but it would not be retroactive to reports that have already been created.
Hi, I would like to ask a similar question. what if my user's default currency is HKD and I wanted to have a different currency on their TA (USD is prefer) would that be possible?

The system will automatically handle the conversion of the rate information into the appropriate reimbursement currency for the user in order to create that expense, so that is no problem.