There is no option in the app to add or complete any expenses
As of today, the options to complete expenses that are already visible in the web version, or to create any expenses whatsoever in the iPhone app are completely gone. Rebooted phone, app is up to date, iOs is up to date. The only thing that can be done with the app today is to book a trip and approve others' expense reports. There is no way to create a report either.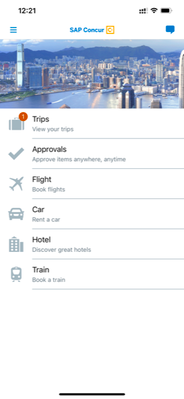 1 Solution
Solution
Montey
Junior Member - Level 1
UPDATED:
Degradation Issue
Services Affected: Expense, Request
OPI-5495123
Started:
Monday, June 13, 2022 12:21 PM GMT-0400
Issue Identified
Monday, June 13, 2022 12:58 PM GMT-0400
We are working to determine the user impact and will provide information as it becomes available.