Tax amount (GST in NZ) not pop up
Hi Team,
As my company operating in Australia, and we do register our GST (Tax) in New Zeeland too (1st screenshot), which mean we can claim GST on Purchases from NZ if any expenses incurring there.
What I want to achieve is:
1. Claim GST on purchase within Australia (which I have no issue)
2. When a staff travel from Australia to NZ, any expenses (including NZ GST) they incur there, we want Concur to help us to claim GST on purchase (15%)
However, I currently experience an issue with NZ tax component not pop up. if I travel to New Zeeland, stay in a Hotel, and they charge me for $115 ($100 Net amount + $15 GST), the GST component does not pop up at all when I click on "Calculate Tax", which mean $0 GST (4th Screenshot). I do tick those expense in Expense settings - VAT Expense - NZ Tax Authority (2nd and 3rd Screenshot). What would be the reason and how can I fix it?
I also do a test by changing my Concur profile from Australia to NZ and it works, but with NZ profile, the tax component not pop up when I claim any expense incur in Australia (Last screen shot).
Thank you very much.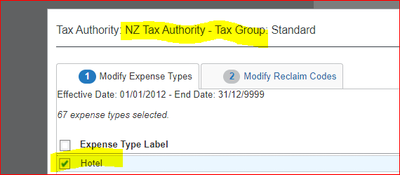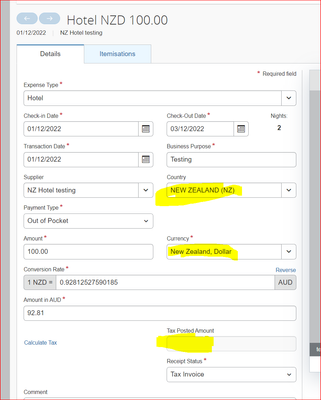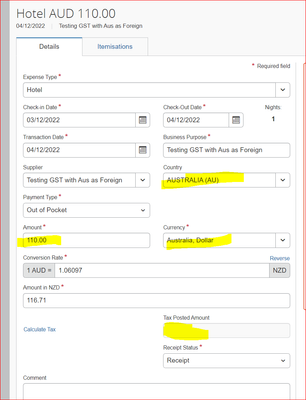 @Johnny_truong this question would be better posted in the Admin Group. This forum is more end user based and not anyone who configures GST. You will need to request the Admin Group and be admitted before you can post.
I can see the company you work for, so are you an SAP Concur certified partner?

Thank you,
Kevin Dorsey
SAP Concur Community Manager
Did this response answer your question? Be sure to select "Accept as Solution" so your fellow community members can be helped by it as well.