Submitted expense still showing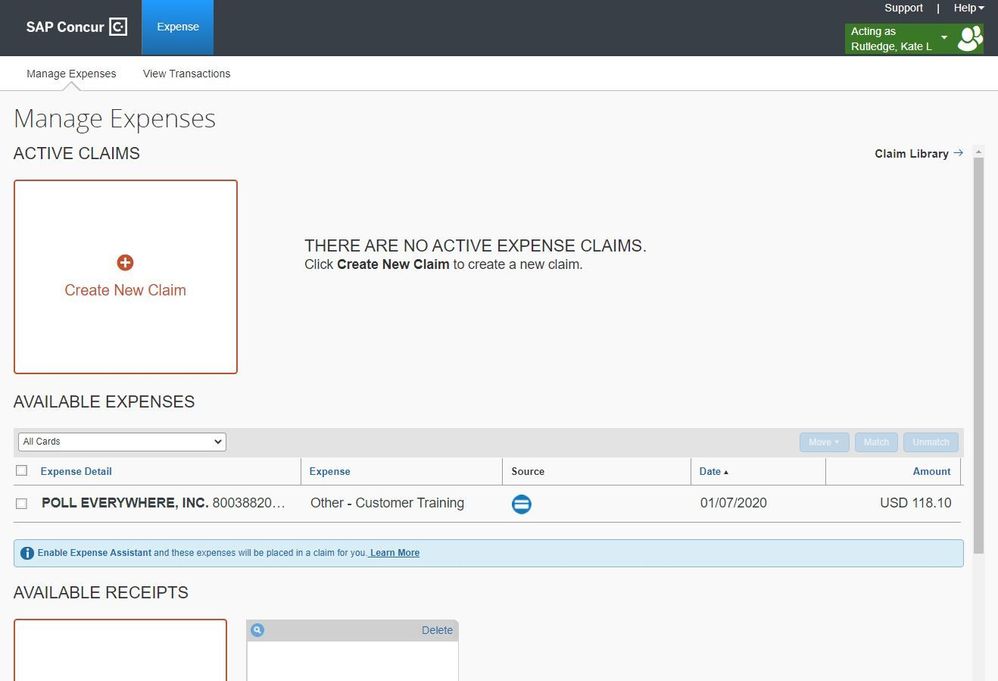 Hi,
User Kate Rutledge has attached available expense into reports, submitted them, manager approved and accounting dept verifies the information and pays the bill but the expense comes back into the queue, as if it is still availble to use. How do we clear out the expenses if we have already attached them to reports that have been submitted and approved?
Please see screenshots of the expense from the user.
Thank you
@cherienguyen Your site administrator can hide transactions. You have to go to the Company Card screen and do a search on the Manage Transactions tab. You can do a search for the user and the status of Unassigned to see the expense transaction in question. Click Search. When the results come up, select the card charge then click Hide Selected Rows.
I did notice a small discrepancy in the amount of report 180.57 AUD and the transaction showing as 178.10 AUD.

Thank you,
Kevin Dorsey
SAP Concur Community Manager
Did this response answer your question? Be sure to select "Accept as Solution" so your fellow community members can be helped by it as well.