Sorry, something went wrong
Anybody else getting this message? I've had couple employee's getting the same message.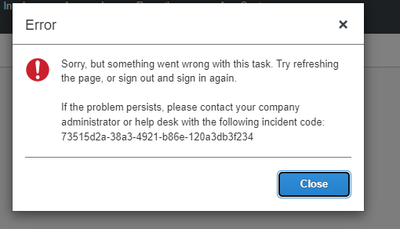 Still having this issue with my employee's, has anyone else ever had this?


KevinD
Community Manager
@bpurvis what were your employees doing when they received this error?

Thank you,
Kevin Dorsey
SAP Concur Community Manager
Did this response answer your question? Be sure to select "Accept as Solution" so your fellow community members can be helped by it as well.