Restoring receipt images after accidentally applying a missing invoice affidavit to all my expenses
I accidentally applied a missing receipt affidavit to all my expenses and it over-rode the invoice images against each expense. How can I get the invoice images back?
@StuartMcC so, the receipt images are attached to your report, just not at the line item level. Open your report, then click the Receipts link. At the bottom of the Receipt drop down, you'll see Delete Receipt Images. This should delete everything that is attached. The receipt images should then go back into your available receipts to be attached to the correct line items.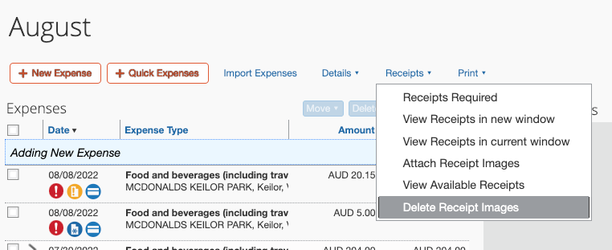 Thank you,
Kevin Dorsey
SAP Concur Community Manager
Did this response answer your question? Be sure to select "Accept as Solution" so your fellow community members can be helped by it as well.