Reporting/Intelligence - how to add Date prompts
How do I Date prompts to an existing report? I have a scheduled report to list all the "Paid Expenses" for the month at the end of the month. Some staff want a similar Adhoc report where they can select different travel start/end date ranges.
1 Solution
Solution

Josh
Routine Member - Level 2
Hi @Ashfia,
Welcome to the Concur community!
To do this, you'll first need to click on the filter line of a report:




Then, when the filter dialog comes up at the bottom, check this box: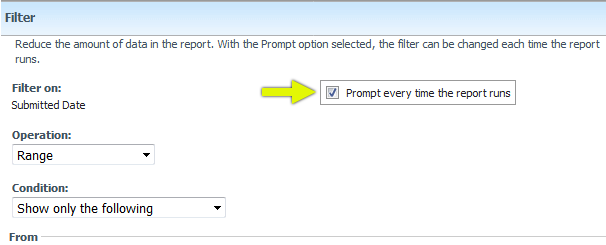 Save the filter, then save the report. The next time you or anyone else goes into the report, they will be greeted with a prompt to input a date filter.
Hope this helps!

Josh