Report to show current approver
Hi,

Requirement -
Need to track expense reports pending for approval - A report that would show the current manager the report is pending with.
Progress so far -
I was able to create a custom report with Column "Employee assigned to step" but it shows the current approver and the future approvers as well - Have multiple level approval flow.
Issue -
I am not able to filter the output whch would show the current approver only with whom the report is currently pending.
2 Solutions
Solution

Yes, my solution will work. If you have the Processor Role, and you are in the Process Reports screen (from Expense Tab):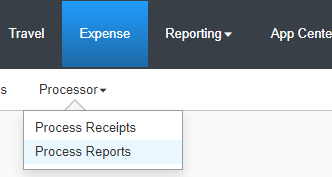 Then, you click the button "Create/Manage Queries" and set up your new Querie as below:

Then, run that query, the Approval Status column says where the report is stuck. For instance, it could say things like "Submitted & Pending Approval - Lynch, Jessica" or "Approved & in Accounting Review". That way, you know to reach out to Jessica and ask her to please log into Concur to approve the pending reports.
But, I saw other suggestions as well that could work. I just find this is the easiest for me, as I try to keep the reports moving along so we send emails to our approvers that haven't approved reports in a while - yes, there is a Concur email notification for that 🙂 - but, we still find an email from our team usually moves the report along quicker, as some people simply delete those Concur emails.
In any case, I hope your issue is resolved and you find a way that works for you. If you need help with this way, though, please let me know.
Best,
Jessica
Travel and Expense System Administrator
Solution
Hi All - Raised this with Concur Support and they guided me to the Workflow aging report. This reprort does show the current approver the report is pending with along with other workflow related details.