Report Studio - Filtering Subtotals after grouping
Hello,
I am in the process of buidling a report for daily indiviual meals (Breakfast, Lunch, Dinner) > $100.00. Thus far, I am able to capture the daily meal expense by grouping the Report ID, Transaction Date and Approved Amount; however, this is where I am stuck because I do not know how to filter out all daily meal Approved Amounts < $100.00 from the subtotal line and sort by the highest amount. I have provide a screenshot of what I am referring to - see attached: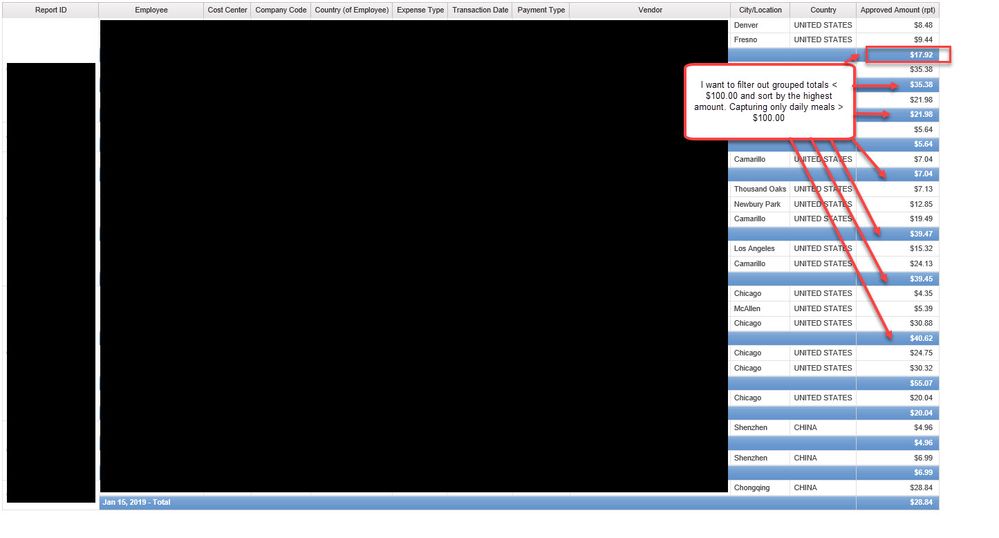 I have good news for you. What you are asking is possible. However, I obviously do not know your expertise level with Report Studio. You will need to use the Query Explorer option in Report Studio to build the Filter you need. I'm providing a screenshot of what the filter expression looks like. I hope this will help you get what you need.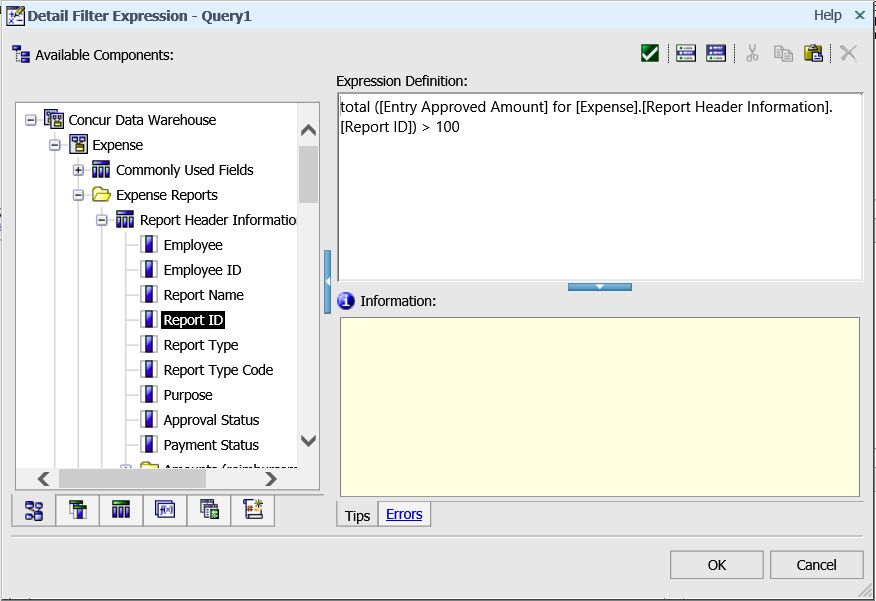 Thank you,
Kevin Dorsey
SAP Concur Community Manager
Did this response answer your question? Be sure to select "Accept as Solution" so your fellow community members can be helped by it as well.