Receipts stuck in uploading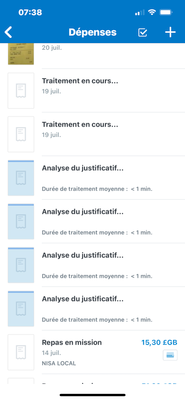 Hello,
I need to submit a significant list of expenses but after taking pictures of several receipts that were not recognized in the app, it seems that the upload of these receipts has been stuck for hours stating « analysis of the receipt » for several receipts. I have tried assigning receipt to other expenses directly with the Camera of my iPhone, which moves the expenses to the expense report but fails to record the receipt…
I have tried to log off/log on, reinstall the app, using the app from another device, delete the uploading receipts (which throws an error): nothing worked.
i really appreciate if you can help me with this issue.
best regards,
Petrus