Greetings all,
Is it possible to print current and past expense reports?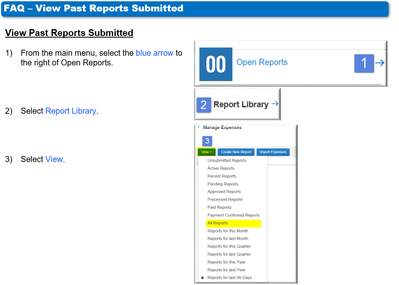 @bucky For your own reports, go to your Report Library found by clicking Expense at the top of the SAP Concur screen. On the Manage Expenses screen, to the right you should see Report Library. From the Report Library, use the View button to see past reports based on certain criteria. If you don't have Report Library on the Manage Expenses screen, then you will see a link that says Active Reports. Click this link to see options for viewing past reports. Once you open a past report, look for the Print option.

Thank you,
Kevin Dorsey
SAP Concur Community Manager
Did this response answer your question? Be sure to select "Accept as Solution" so your fellow community members can be helped by it as well.