New faceplate tracel allowances // can't find my location
The entry faceplate for my daily allowances had been changed in the expenses section.
When I enter the travel details it gives the error msg "allowance rate for this location can not be found".
Please check attached screenshot.
Please fix.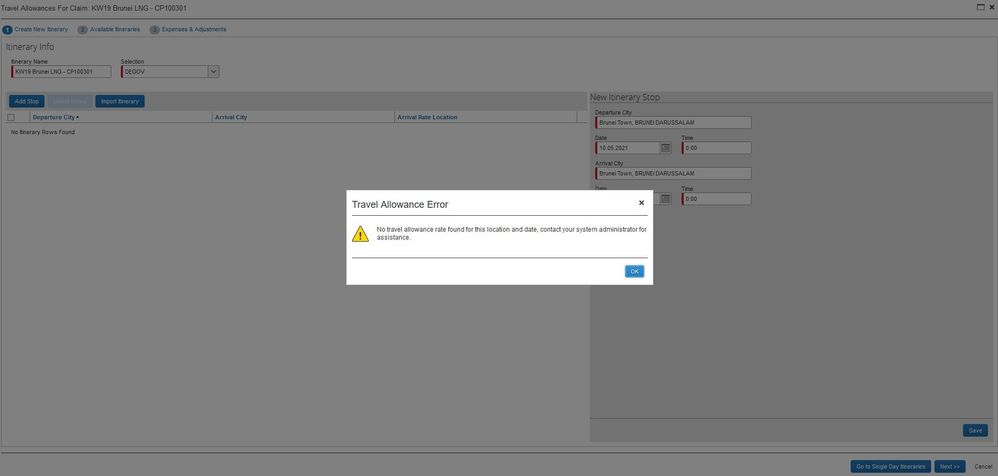 This is a discussion forum, you need to raise a ticket with Concur support for any fix.
Thanks, after posting my question I realized that it maybe not the right forum. But it was the most obvious way to ask a question 🙂


KevinD
Community Manager
@christianbergne please continue to post your issues. There are a lot of very knowledgeable people here that can usually answer your question. In this case, the issue is something based on your company's configuration of Concur and since the members of this forum do not have access to see your site's configuration, they won't be able to give specific help, but can only speculate on the issue or let you know it is an issue that needs to be submitted to Concur Support.
When I see issues such as yours, I recommend reaching out to your direct manager for help or if you know who the person at your company that is in charge of administering Concur is, reach out to them and let them know the issue you are having.
I'm going to send you a private message on here. To see your private messages, use the Envelope icon in the upper right-hand corner.

Thank you,
Kevin Dorsey
SAP Concur Community Manager
Did this response answer your question? Be sure to select "Accept as Solution" so your fellow community members can be helped by it as well.