In the new UI when viewing the report library, you can no longer easily see which reports have had adjustments. In the old version you were able to view the submitted Total Amount of the report and the Requested Amount, which was the net total after we were able to audit and made adjustments. See below:

Now, the only time you see differences in the two amounts is if the user submits items as Personal. Audit adjustments do not reflect in the total and it's extremely difficult to assist users that call to inquire about their reimbursements. We have to look at each report to see if anything was adjusted. It's becoming a big problem. We have over 4000 very active users. Any suggestions?
@kallen51465 have you considered using the Process Reports screen to see what you want? This screen also allows you to query for reports by all users, whereas the Report Library is a list of only your reports. My screenshot below shows an example of how the Processor screen allows you to see Report Total and Total Claimed Amount. I hope this help.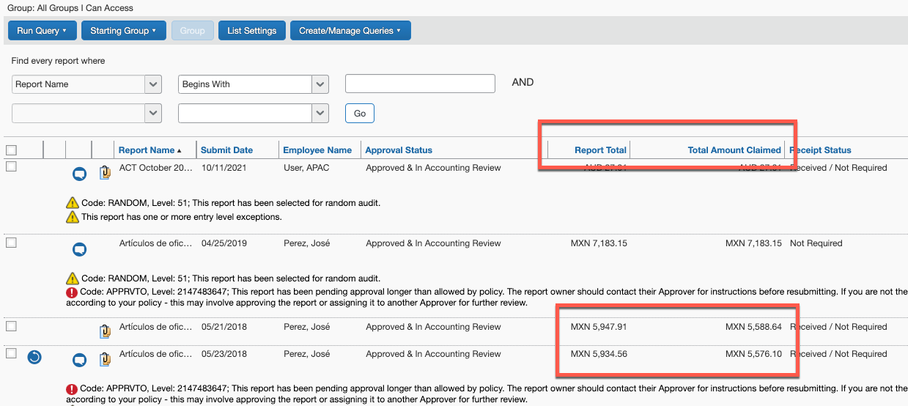 Thank you,
Kevin Dorsey
SAP Concur Community Manager
Did this response answer your question? Be sure to select "Accept as Solution" so your fellow community members can be helped by it as well.
Thank you for the suggestion. That does help, but we often proxy in as users to make other changes, add expenses to reports etc. that you can't do in processor, so this would be extra steps back and forth. I had hoped it would be easier. We often direct employees to the report library to view differences themselves, so this wouldn't help them in that respect either. Do you have any suggestions for users to easily find adjustments themselves?