Need Urgent And Kind Assistance:
Hi Team,
Thanks for your detail reply. Need to ask you one more thing, in which category the expense of Tyres Puncture Receipts of the Car and the other maintenance or Repair expenses it will fall in the CONCUR.
I am sharing below the Transportation with its heads, Please confirm which particular sub head will be used for the Official Car / ToT tyres and other maintenance expenses?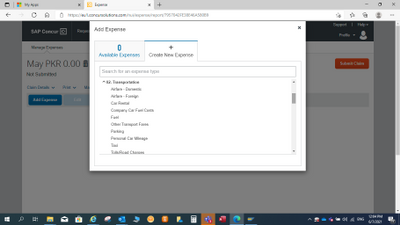 Unfortunately, this is specific to your company so we would not be able to advise you. Best,
Jessica
Travel and Expense System Administrator
Hi Jessica,
I do agree with your kind and detail reply. Now need your kind assistance on the following query.
for instance if anyone has done the meal expenses of total amount in a month of Rs. 15,000. Now out of this total amount the 10,000 was paid through the corporate card and the remaining amount of 5,000 was paid on cash. Now once he will charge the total amount so he will do a separate entries of the expense done against the corporate card and on the personal basis. But as I look on the meals expense, why it is written Personal Expense (do not reimburse) as I am sharing below the screenshot for the kind reference.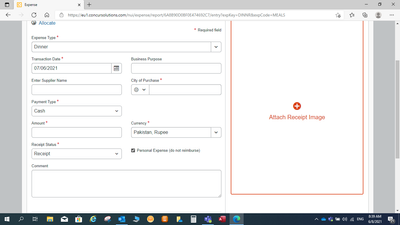 Please assist. Thanks!