Mobile App Not Working IPhone
I tried uninstalling 2x and reinstalling. The mobile app is not working on my IPhone 8plus
IOS 12.3.2. I spoke to Concur support and my company- no one has an answer. A pop-up window appears saying go to settings and that i need a passcode. Under settings Concur settings is greyed out and location services will not change from never to while using App. Any suggestions? Thanks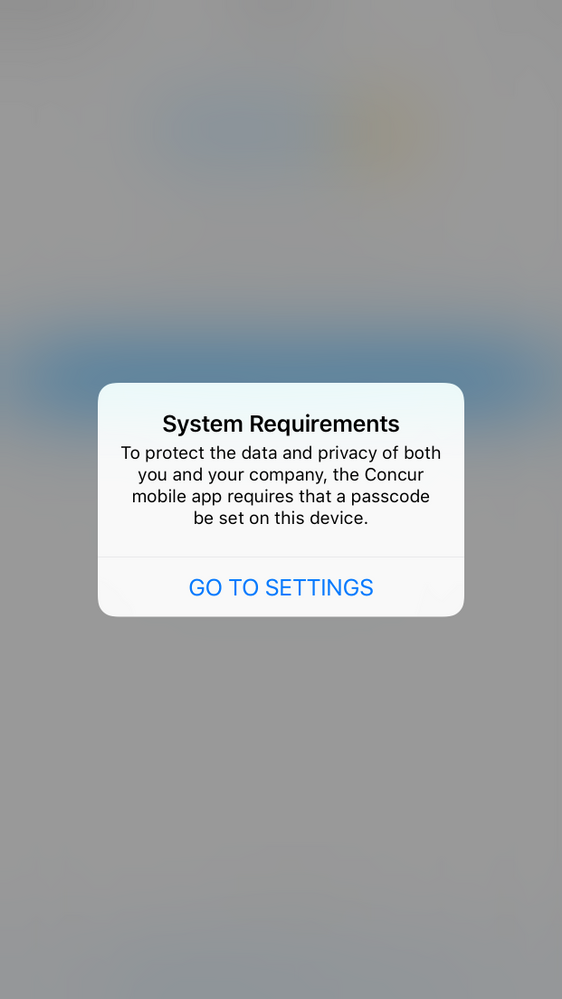 @georgerobert you do not want to go to Concur settings. The message you received is telling you to go to your phone Settings. When there you should scroll down to Face ID & Passcode. I can't remember if iPhone 8 has Face ID, but if not you should still see a Passcode option. This is what the message is referring to. Your phone needs a passcode, not the Concur app. This is the passcode to unlock your phone.We updated our app last year to require that your device have a passcode. This is to make it more secure in case you lose your phone or if it is stolen.
I hope this helps.

Thank you,
Kevin Dorsey
SAP Concur Community Manager
Did this response answer your question? Be sure to select "Accept as Solution" so your fellow community members can be helped by it as well.