Mileage calculator - is there a way to force user to use? for standard edition
Despite, asking users to use the mileage calculator to claim mileage, i am realizing that some still don't. Its not obvious for the processor to notice it. So i am wondering if there is a way to force the user to use the mileage calculator?
1 Solution
Solution


KevinD
Community Manager
@JulieL Absolutely you can. There is a configuration option to require the Mileage Calculator. You will need to navigate to the Mileage setup screen (see first screenshot). Once there, take a look at the second screenshot I provided below. You'll see a red arrow pointing at the word Yes. When you click Yes, it will give you a little drop down list where you can choose Required. You can do this for all the car configurations you have set up.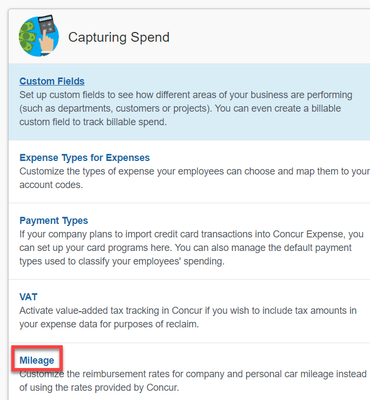 Thank you,
Kevin Dorsey
SAP Concur Community Manager
Did this response answer your question? Be sure to select "Accept as Solution" so your fellow community members can be helped by it as well.