Hi all,
I want to be able to find out what my mileage claim was for each claim going back for a year or two. The only printable/exportable report I can find anywhere within concur is a report called 'Report - Travel Allowance with Itinerary', is there a way to access better reporting as I cannot believe this is all concur is capable of. I am after a report that will show for my submission titled 'Jan 2020' I claimed for 700 miles etc...
I really don't want to have to go through each individual line for the past two years as that would be soul destroying! Any help greatly received.
Thanks.
David.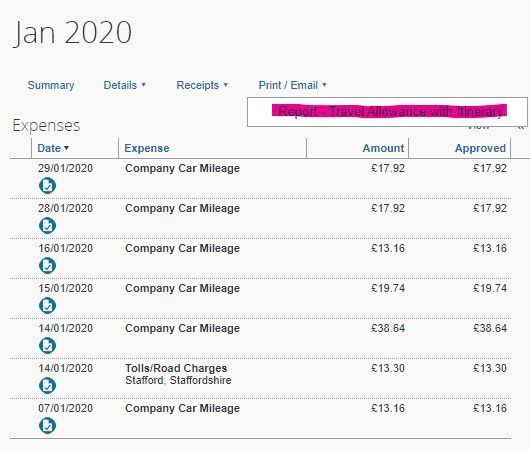 Dear Davidson,
I would guess you are referring to the UK tax period? I hope you are not the only employee impacted, since with your colleagues that has the same need, should ask your company Concur administrator for a report which would give only for your group the list of miles entered into Concur for a specific time period... and share with the same group.
I garantee that this is possible, as I was doing this from a former company I worked for, but the employees were about 200... if you are alone or few, they might not bother to design a report just for few and they would ask you to do it yourself which still possible, by going to expese report histoty, one by one, and see all miles done during the period you are looking for. Otherwise if your finance department or expense department they do annual reports, they should provide you the list of only your expenses by filtering it from your name.
I hope my information somehow can help you.

Kind Regards

Alessandro Munari