Manager added me as delegate, but option to act as other user not there
My manager added me as an expense delegate. I got an email with a few expenses listed. However, when I login to Concur, there is no option to act as the other user. Help!
@jmontxerox to act as another user, you need to click Profile hear the upper right corner. You should see the following: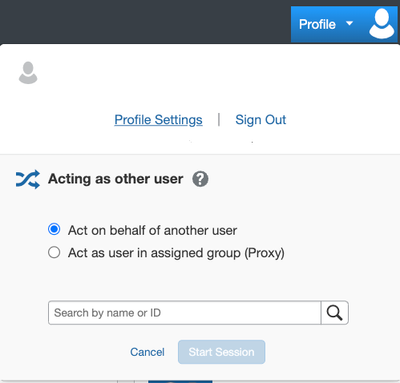 Type in the name of the person for whom you are the delegate.
Is this what you tried?

Thank you,
Kevin Dorsey
SAP Concur Community Manager
Did this response answer your question? Be sure to select "Accept as Solution" so your fellow community members can be helped by it as well.
Yes, but that option is not there - just my name, with a link to profile settings.
MistiS
Occasional Member - Level 1
I am having this same issue.