Issue on Mobile App - Undefined approver
Issue -
Only request with configured default approver can be submitted on the mobile app.
(reveiw_approval_flow_approver)
But concur profile is already having the approver in default approver field.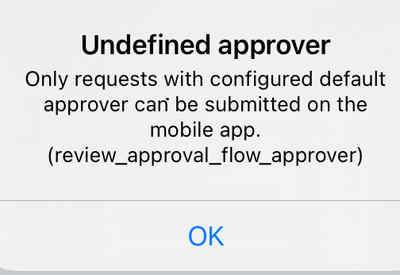 Hi Suresh,
Hope you are trying to submit Travel Request not Expense Report, may be your Travel Request approver is not set, request you to reach to your internal CONCUR IT Team to help you.
@sureshpocharam did you get your issue resolved? It does appear in your screenshot you are trying to submit a Travel Request, not an expense report which would require you to have a default Request approver assigned.

Thank you,
Kevin Dorsey
SAP Concur Community Manager
Did this response answer your question? Be sure to select "Accept as Solution" so your fellow community members can be helped by it as well.