I have submitted Concur expnse for my recent conference meeting
when I will get the reimburse money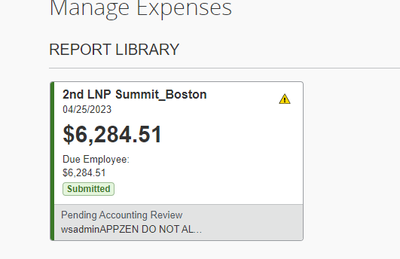 KevinD
Community Manager
@pmanam unfortunately we aren't able to provide this information. Your report is currently pending review from an outside source. We don't have any way of knowing what their timeline is for reviewing and approving reports. You may try and reach out to your finance or payroll department to see if anyone there knows what the time frame for approvals and reimbursements is.

Thank you,
Kevin Dorsey
SAP Concur Community Manager
Did this response answer your question? Be sure to select "Accept as Solution" so your fellow community members can be helped by it as well.