I do not have Expense Credit Cards option in my concur expense settings
Hi I just received my corporate card and I am trying to add it to concur. Everywhere I search the process is to "Click Profile > Profile Settings > Expense Settings > Expense Credit Cards (left menu)". I honestly cannot find this in my profile settings at all. What am I missing here? PFA for a snippet of what I see.

Hello Ramya,
If your company has the same set up as ours, your card is automatically assigned to you. You can check by doing the following. If you do not see the last four digits of your card as shown in my step 3 screen shot, contact your Corporate Card Administrator.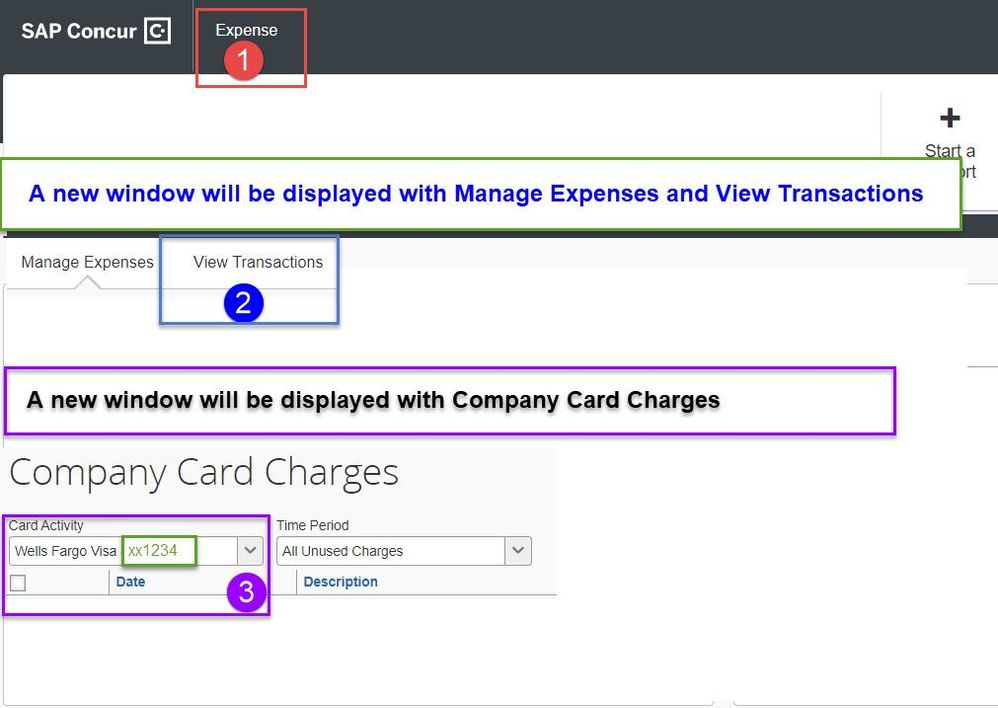 Hello Tammy, thank you for the quick response, really appreciate it! By following your instructions I was able to verify that the card was automatically added to my concur account.
I have one more question, since my card was still being dispatched, I had to make a transaction using my personal card. How do I get the charge on my corporate card and get reimbursed?
DeanR
Frequent Member - Level 1
You can't move a charge from one credit card to another. You should create expenses within Concur for any business transactions on your personal card and then select the appropriate Payment Type that your company has configured (usually something like 'Out of Pocket' or 'Cash')