I can't get rid of this message
Please help.
I am unable to get rid of this message or find a solution!!
what have I done wrong?


please help and thank you in advance..Terr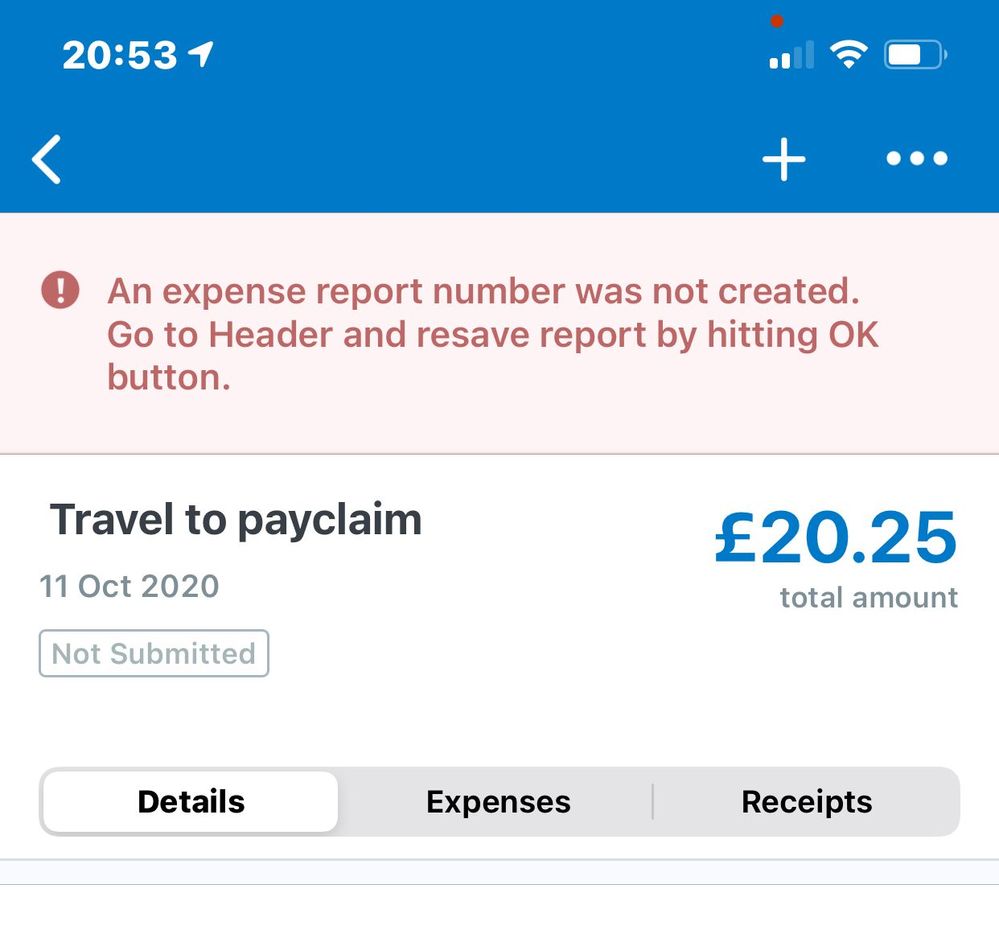 @Teryy1234 have you tried just creating the report in the desktop version? I would give that a try, then open the report using the Mobile App.
I've never seen this message before.

Thank you,
Kevin Dorsey
SAP Concur Community Manager
Did this response answer your question? Be sure to select "Accept as Solution" so your fellow community members can be helped by it as well.
Yes your way worked and thanks for your help.....👍
I also updated the app because I didn't have automatic updates on
Kailash
Occasional Member - Level 3
Dear Kevin,
this happens when emp creates the report in mobile and in first page they just give informaton and do not click on save to generate the report id or to save the report.