How to edit selected expenses
Hello,
So it looks like Concur did a recent update. In this update, it's not allowing me to edit the selected expenses to add Business Purpose and comment. I read on other forums that this was an option prior to the new update, please advise.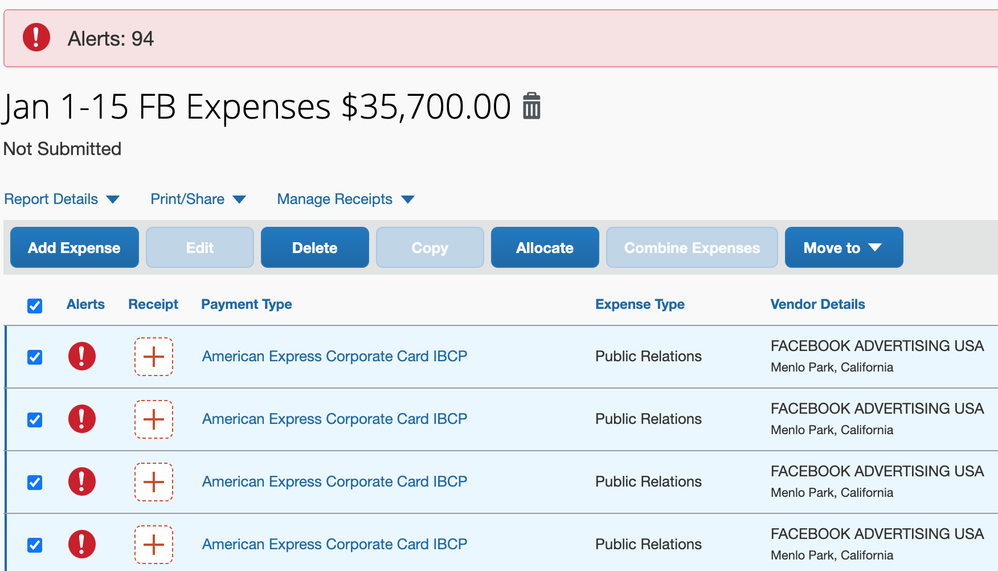 @jel585 the mass edit option is not yet available in the new UI. I am not sure on the expected timing for this feature to become available.

Thank you,
Kevin Dorsey
SAP Concur Community Manager
Did this response answer your question? Be sure to select "Accept as Solution" so your fellow community members can be helped by it as well.