How can i clarify a expense
I have the following expense in my account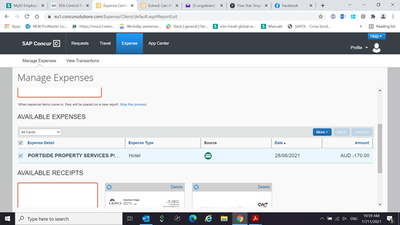 The amount booked from my AMEX was original 866.32 on the 21/6/21, but i got reimbursed 170,-AUD on 28/6/21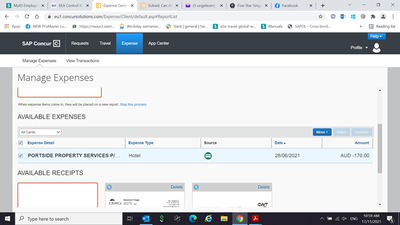 What must i do to get the invoice (reimbursed) out of the system
Standard Platform / Siemens Energy
thanks
Michael
@Mick negative amount transactions can be treated like any other credit card charge. Add it to your next expense report. Just be sure you have other AMEX charges on that report that outweigh the negative amount. If you do not anticipate having other AMEX charges coming up any time soon, then reach out to someone in your Finance department. They should be able to hide the charge so it no longer appears in your profile.

Thank you,
Kevin Dorsey
SAP Concur Community Manager
Did this response answer your question? Be sure to select "Accept as Solution" so your fellow community members can be helped by it as well.