Hotel Itemization detail not showing up when approving
I have an employee that itemized their hotel folio and separated meals and parking that were charged. I am unable to see this breakdown when i review for approval (from accounting).
I am attaching a word document that shows what he submitted versus what I see.
1 Solution
i did not know that existed.....i see it now, thank you
it looks like i cannot attach
Employee Submitted this hotel itemization: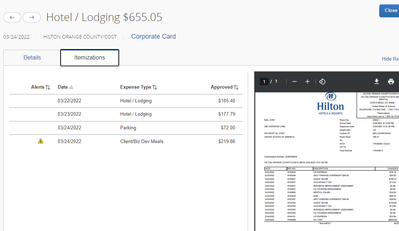 What I see when reviewing/approving: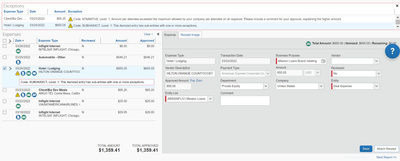 KKing
Occasional Member - Level 3
Did you click on the little grey arrow next to the checkbox? That should show all the itemizations.
i did not know that existed.....i see it now, thank you