Expense Report Submitted Successfully but on home page it shows "Unsubmitted"
We have multiple users in our organization who are having an issue with submitting expense reports.
They go through the steps of expensing something and are ready to submit the report. They are able to submit the report successfully, but when they go to their home page it shows that the report is unsubmitted.
Any ideas on how to fix this?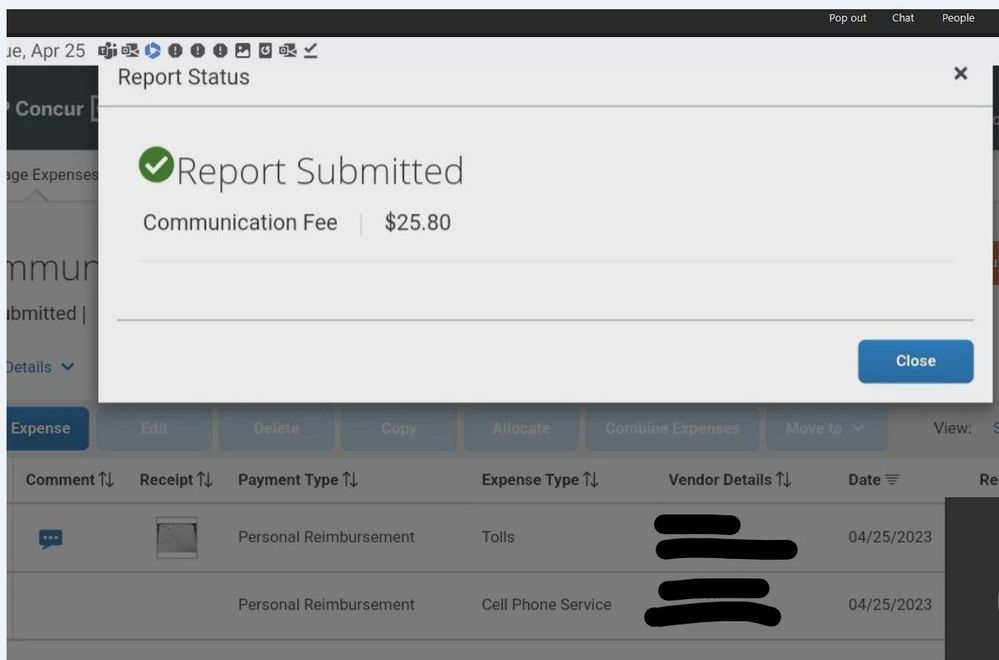 This screenshot shows that the expense report submitted successfully.
In this screenshot, this is directly after the expense was submitted successfully. The home page shows that the expense is 'not submitted' and the report never routes to the approver.
@kgarre9 I just went into your account I do not see any expense reports (submitted or unsubmitted) for you.
Can you provide me more details please? Did you delete the report? I don't see any submitted reports with the report name and total shown in your screenshot.

Thank you,
Kevin Dorsey
SAP Concur Community Manager
Did this response answer your question? Be sure to select "Accept as Solution" so your fellow community members can be helped by it as well.
Hi there,

It is not under me. It is under Susan Billings. That is one user having the issue. She is the one that provided the screenshots.