Expense Assistant placing Pcard expenses in Travel report
Hello,
My Pcard expenses are bein categorized by Expense Assistant as a Travel report. How do I correct this so that it recognizes these expenses correctly?
@CraigG unless you already corrected the issue, from what I see the transactions are correctly placed on a report. Below is a screenshot of the report header information and you can see it shows the reports as using the US Pcard policy. The transactions on the report have the Payment Type as CITI PCARD, so everything should be good.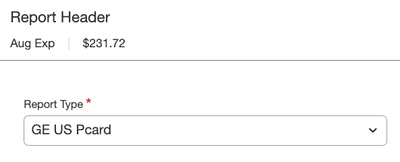 Thank you,
Kevin Dorsey
SAP Concur Community Manager
Did this response answer your question? Be sure to select "Accept as Solution" so your fellow community members can be helped by it as well.
Thanks, Kevin, but this problem still persists. the Expense assistant is somehow putting Pcard expenses in a T&L category, since I get this error every month: (see below) But it looks like they are categorized as a Pcard heading... wierd. Every month I have to move them to a new report.
Hi CraigG - we have this issue too and have since going live in 2015. The only way I have found to stop this is by asking the users to turn off the Expense Assistant if they have a PCard assigned to their profile.
Have a great day.