Error when sending report for approval
Hi experts!
Could you support me? when a user presses the "submit" button for approval it sends this error and does not send it. We have tried several search engines and it is not possible. Capture annex.
error: correlation_id: 4df9ab2c-33f6-4704-8cd8-920e428dcb11 notFoundError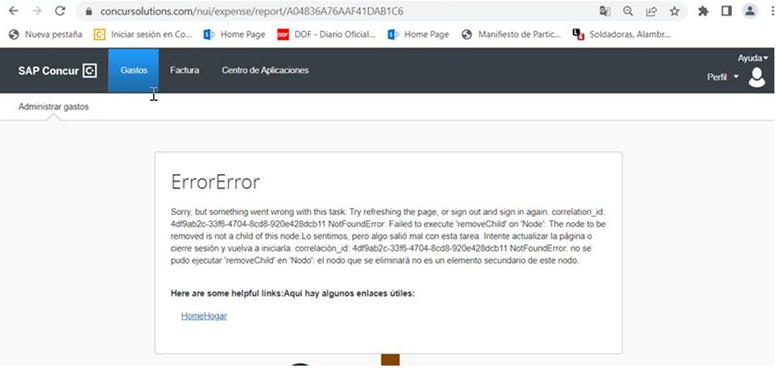 A couple of things you can check: if this is the first report, is the user active in Concur? Is the approver set correctly? You can enter a support case and see if they can identify the error.
Nancy Murray
Agfa
This user had already sent more reports previously
How can I submit a support case?
@jmolinag is this happening for just one user?
Also, to submit a support ticket, log in to your SAP Concur profile, click Help in the upper right corner. In the Help menu, there should be an option to Contact Support.

Thank you,
Kevin Dorsey
SAP Concur Community Manager
Did this response answer your question? Be sure to select "Accept as Solution" so your fellow community members can be helped by it as well.