Error message Sorry, something went wrong (Error 500)
I can log in the Concur fine in either Chrome or IE to see my expense report but as soon as I click on Open Report I received the Sorry, something went wrong (Error 500). I cleared all cookies, browsing history, and Cached images and files but still received the same error. Could you help, please?
Regards,
Thanh Huynh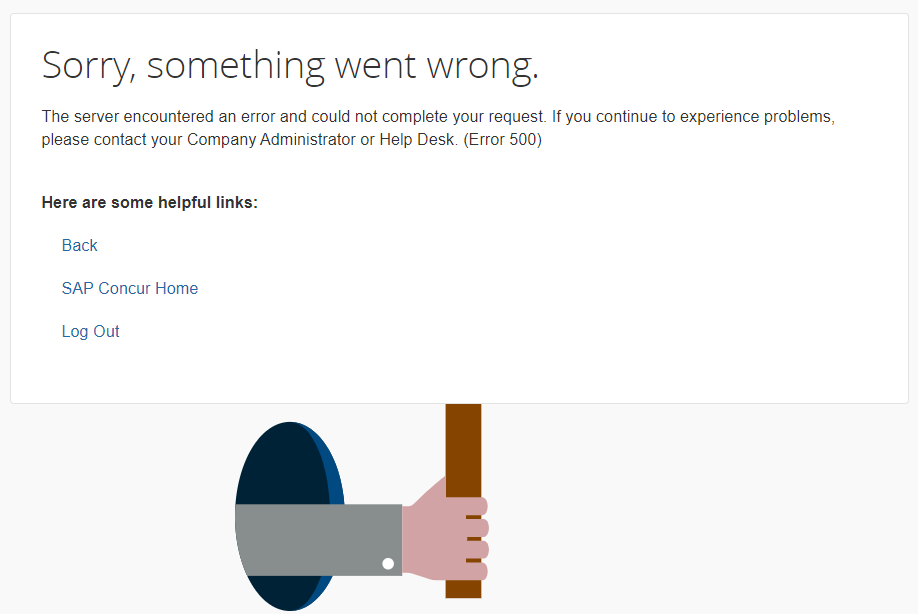 @thuynh28105 are you still experiencing this issue?

Thank you,
Kevin Dorsey
SAP Concur Community Manager
Did this response answer your question? Be sure to select "Accept as Solution" so your fellow community members can be helped by it as well.
I'm having the same issue using Microsoft Edge. I was able to login earlier today but after lunch received this error after trying to go to user admin link to change a user's password. I have admin privileges through the processor login. I tried to contact support but now the support link is missing from my menu at the top.