Can Concur force an employee to use Drive, to where the only way the employee can get reimbursed for mileage is by the app tracking them? We have suspicion employees are simply entering miles manually and not actually making the trips. I've checked the below setting off, but they're still able to enter the miles manually.
"Allow users to add mileage expenses via the Mileage grid."
@TomApitz the mileage grid isn't related to Drive or Google maps, it is just a quick method for adding multiple mileage entries on a report.
You could try the following Audit Rule shown below. I've never tested it, but you can give it a try. Do you have test users and a test group. You should always test new rules by activating it or applying it to a test group, if you have one. If not, then you'll need to turn the rule, test it really quickly with your own profile, then deactivate it if it didn't work.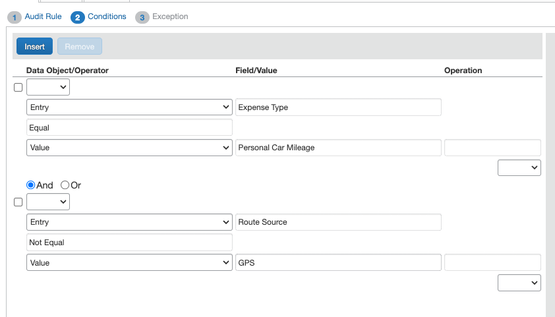 Thank you,
Kevin Dorsey
SAP Concur Community Manager
Did this response answer your question? Be sure to select "Accept as Solution" so your fellow community members can be helped by it as well.