Does Concur default expense categories?
Does Concur automatically attach receipts to credit card statement transaction?
Can Concur be configured to remember and default to the classifications assigned to recurring monthly expenses?
@TTFUSA by default SAP Concur maps Air, Car and Hotel vendors to the matching expense type. However, if you have changed the names of these expense types or created new expense types for Air, Car and Hotel, it will not assign an expense type to these vendors.
You can also use the Merchant Code Mapping option to configure certain vendor types to be assigned certain expense types.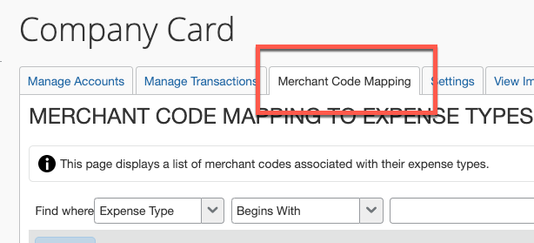 Thank you,
Kevin Dorsey
SAP Concur Community Manager
Did this response answer your question? Be sure to select "Accept as Solution" so your fellow community members can be helped by it as well.