Hello sir,
l hope this message finds you well, I have submitted an expense with report number ( WYOTKG) and got approval since 8 of March but till now i haven't receive it on my bank account, and here is my claim timeline on the attached screenshot.
also I have contacted the bank and everything regarding my account is ok.
please I need your support.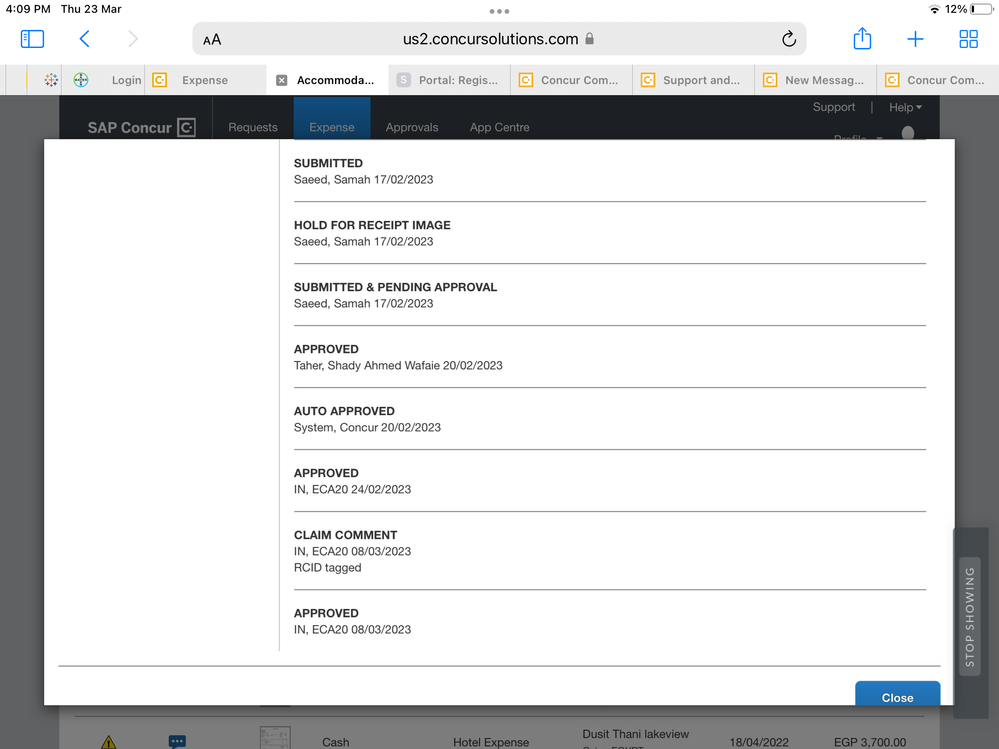 @Samahsaeed96 since the system shows that a payment was made, I suggest contacting either your Finance or Payroll department about this. The funds should be in your bank.

Thank you,
Kevin Dorsey
SAP Concur Community Manager
Did this response answer your question? Be sure to select "Accept as Solution" so your fellow community members can be helped by it as well.