Deductibility feature for Mexico
I'm performing some test cases to see how this feature it's working, @KevinD maybe could you please provide any feedback on this?
1- in the first screenshot, the amount in the deductibility has been calculated on the total of the invoice (VAT included) instead of the net amount (calculated by me, highlighted in orange)

2-in the second screenshot i perform some case to see the 2nd scenario and apparently the system it's not calculating the amounts, so i can't have the same Tax summary as in the first case.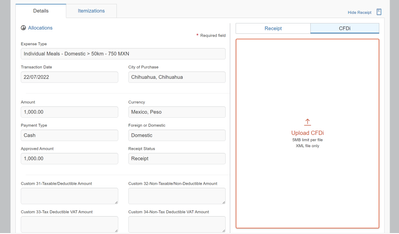 The document i have used to perform the configuration was this, i did everything but something it's not working.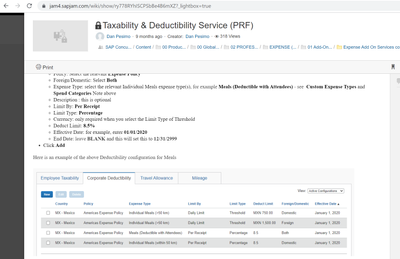 1 Solution
@KevinD I found that the Category was not set correctly it was on Other instead of meal count as dailly allowance or meal do not count as dailly allowance, now it's solved
@KevinD I found that the Category was not set correctly it was on Other instead of meal count as dailly allowance or meal do not count as dailly allowance, now it's solved