Create a blank expense report
Hi,
The expense report is blank after I click the "Print/Share" button to create a report with details. It was not happened before. And I tried to creat an expense report for my previous claims which was approved. The report is blank too. The report can be created, but it was blank.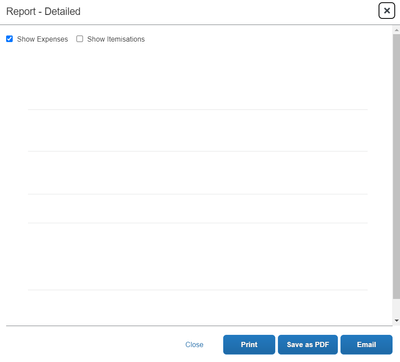 Can anyone help me ?
@JS000 I'd like to see if I have the same issue when viewing your report. However, with the information you have on your profile (gmail address) and not seeing your full company name, I won't be able to find your account. Can you send me a private message with your company name and your work email address please? Click my username (KevinD) then use the Message button.

Thank you,
Kevin Dorsey
SAP Concur Community Manager
Did this response answer your question? Be sure to select "Accept as Solution" so your fellow community members can be helped by it as well.