Co-browse under Help menu
Has anyone used 'Co-browse' option available under the 'Help 'menu?
If yes, do you have any feedback?
Since this involves user sharing their screen, we want to review the same and update an internal training guide to educate the user on how best they can use this function.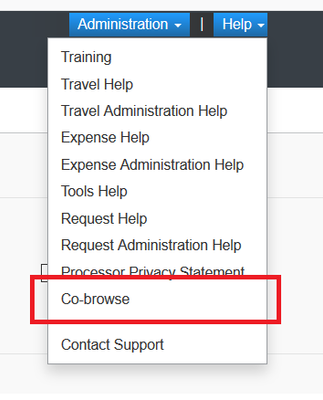 Hi @shibukurian
Thanks for posting! Have you posed this question to the User Admin Group? They might also be a good resource for this.

Best,
Ashley Bragg
SAP Concur - Community Manager

Did this response answer your question? Be sure to select "Accept as Solution" so your fellow community members can be helped by it as well.