Change Credit Card Expense Approver
Hello. One of my companies executives has 2 credit cards that he submits for approval regularly. When he submits one of those an e-mail is sent to a former employee for approval. I am looking to change this employee to someone else, but I can't find anywhere in the set up where I can do that. The Approver listed in the Company Admin window is the one who approves the other credit card (not the one I intend to change). Any ideas on where I can change this?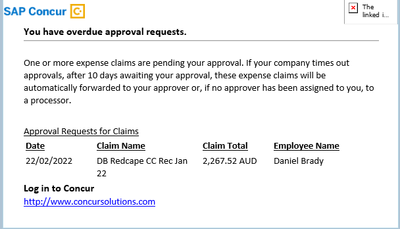 @juan_alahitte I'm not sure I'm following. Are you wanting this executive to have one approver for one of the credit cards and another approver for the other card? If so, a user can only have one default approver.
I'm not sure why the former employee would be getting these emails if they are not listed as this executive's approver. Can you send me a private message with the name of the former employee, the executive and who the executive's approver should be, please? Click my username (KevinD). This will bring up a window with a Message button.

Thank you,
Kevin Dorsey
SAP Concur Community Manager
Did this response answer your question? Be sure to select "Accept as Solution" so your fellow community members can be helped by it as well.