Can't upload PDF of scanned receipts
I have been trying to to upload a PDF of scanned receipts and I keep getting the error below. I tried exporting to Word and then turning that into a PDF (recommended by another user) and that still didn't work. The new file is only 32-bit.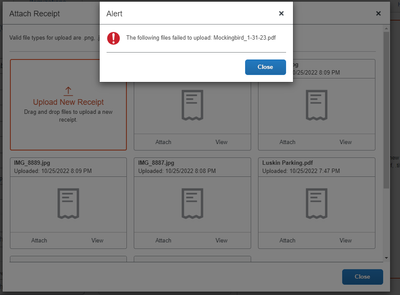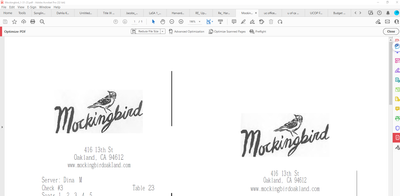 I turned it into a PNG and it uploaded. Problem solved!
dlamont

Super User
Awesome! Was there already another receipt attached and you were trying to upload another to add to it? I've seen when, if the two file types weren't the same it would not add the receipt. Also Adobe can be finicky with file formatting. You might even be able to "Print to PDF" rather than save as PDF and the file would upload. It still saves as a PDF but more manageable by other software - at least that I've found.
Glad you got the PNG to work.
DLamont
Thanks! That was very frustrating. Never encountered it before and I've been using Concur for over two years now.