Audit Rule for an expense type which can be claimed only once
Hi All,
We have an expense type that can be claimed only once by an employee with a limit of $200. How do I set up an audit rule for this?
Thank you in advance!
Regards,
Harsha
We have an audit rule that only allows one claim of a particular expense type per year: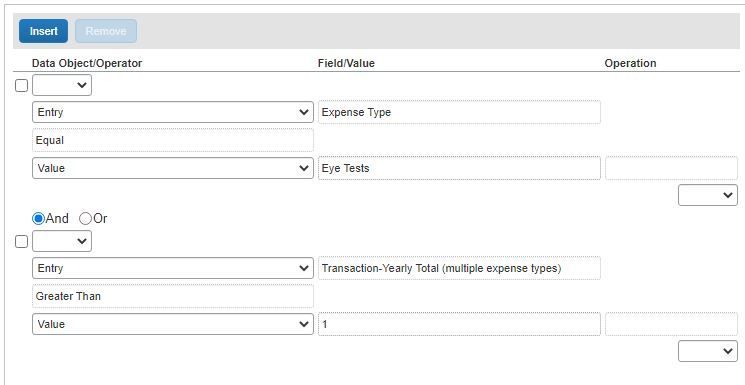 But looking at the options in audit rules, the only options for transaction count are daily, weekly, monthly and yearly, so I'm not sure you can set an all-time limit of one claim?
Hope that helps,
James
@Harsha @jmr101 is correct. The longest time period that can be evaluated is one year. There isn't an option to track the use of the expense type for all time.
However, if the number of employees that you expect to use this expense type is small, you could create a rule that would say if employee in and enter the employee name, then they would be blocked once they've used the expense type. Then the next employee who uses the expense type, you would add their name into the audit rule. So, you would have to update/maintain the rule each time an employee uses the expense type.
Now, if you expect that most of all your employees will use the expense, then the maintenance of this rule would be difficult.

Thank you,
Kevin Dorsey
SAP Concur Community Manager
Did this response answer your question? Be sure to select "Accept as Solution" so your fellow community members can be helped by it as well.