Adjusting Daily Allowances
What are daily allowances and how do I adjust the meals/daily allowances in Concur for employees in Germany?
@Jessica_L daily allowances are also referred to as Per Diem. So, it is the amount for meals are your employees allowed each day.
When you ask how to adjust the meals/daily allowances are you asking about how to adjust these amounts for employees on their expense reports or how to adjust the allowable amounts the user can submit?
If the latter, you would need to have the appropriate permission to access the Travel Allowance and/or Travel Allowance Configuration option. You would see these by mousing over Administration in the upper right corner when signed in to SAP Concur and then selecting Expense from the drop down menu. The next screen would be the Expense Admin screen where these two options would be.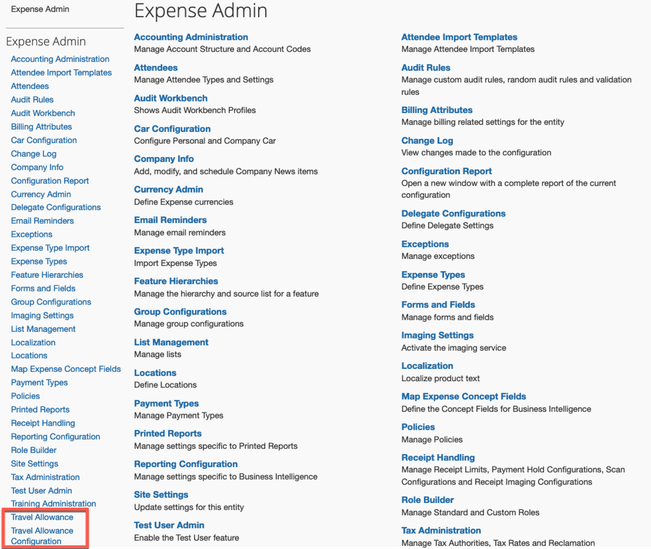 Thank you,
Kevin Dorsey
SAP Concur Community Manager
Did this response answer your question? Be sure to select "Accept as Solution" so your fellow community members can be helped by it as well.