Why Should I Register and Verify My Email with the SAP Concur Community?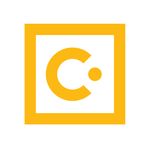 SAP Concur
Community Manager
Translate
Translate English content into 8 languages using our machine translation tool.
SAP Translation Hub is currently unavailable.
Machine translated by SAP Translation Hub.View original text.
Registering and verifying your email allows you to take full advantage of the SAP Concur Community, enabling you to:


Post new messages and reply to other members' posts.
Receive email when someone responds to a specific post or topic.
Exchange private messages with other members.
Personalize your experience.
If you don't register, you can only browse, search for information, and read posts. You won't be able to give kudos, reply to posts, join groups, interact with other members, or set customization preferences.
After you complete your SAP Concur Community profile, you should receive a Welcome email. This email contains a link for you to verify your email address. Once you have verified your email address, your registration is complete and you can start taking advantage of the features listed above.
*We recommend registering with your work email address. This helps us to better assist you with your questions/issues.