Why Should I Label my Posts?
Translate
Translate English content into 8 languages using our machine translation tool.
SAP Translation Hub is currently unavailable.
Machine translated by SAP Translation Hub.View original text.
Have you noticed the updated label section below the subject line? The labels are created to better categorize your post and make it easier for other community members to find topics/posts that interest them.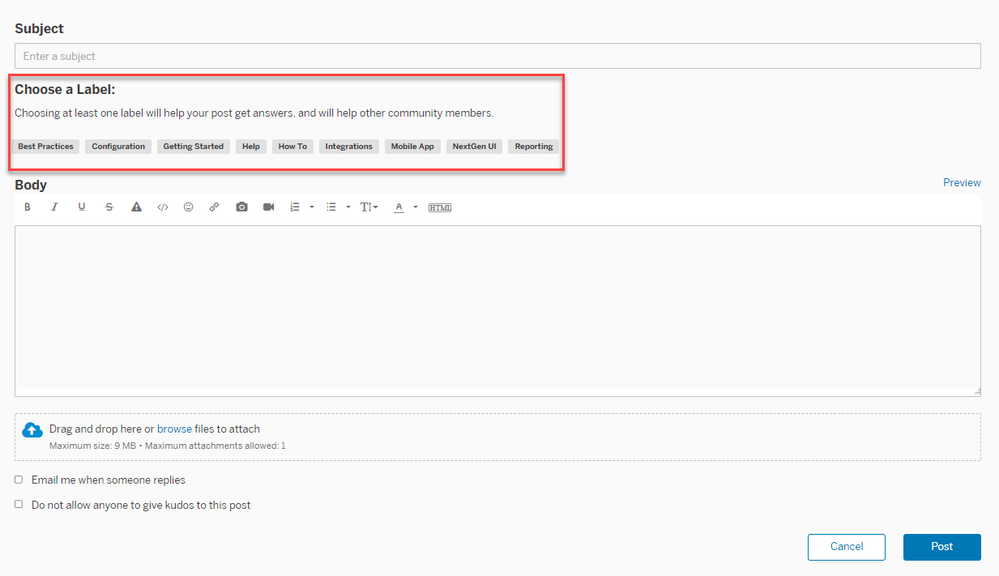 How do I label?
Labels are found below the subject line when creating a post.
There are already pre-made labels, all you have to do is click on the label that best represents the topic of your post.
When you select the appropriate labels, they will appear blue (shown in the picture below).

Why is this important?
Creates more visibility on your post
Organizes your post to the correct section so finding information is easier for everyone